Welcome to the 2023 Apple Tree Season!



Bare Root Tree Pickup is over for the 2023 season. Fortunately we have hundreds of extra potted trees available of the same size or bigger for only $50 each. Inventory as it changes daily so make sure to call before heading out. Our hours are pretty open but we can't guarantee someone is here all the time (just call to make sure) 218-391-1113. Thanks!

Sign up for Carlton County Extension Tree Pruning class here before it's sold out! https://extension.umn.edu/event/apple-tree-pruning-moose-lake

We put together a basic planting video, please watch and comment if you have any questions. Thank you!
Sorry we do not ship or deliver trees. Thank you!
2021 Bare Root Trees in our warehouse.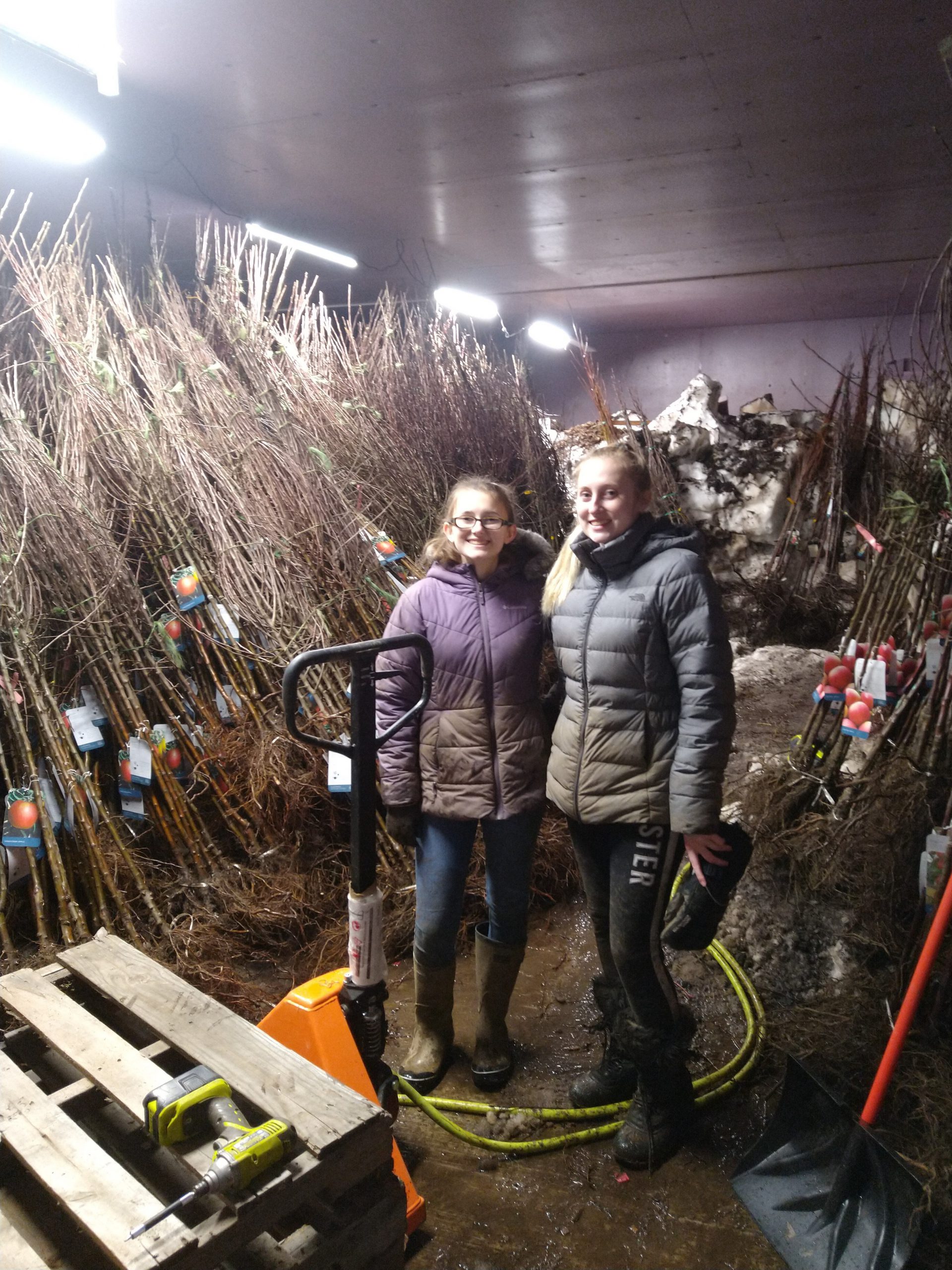 Browse All Trees
Take a class on how to plant your trees, manage any diseases or pests, and even winter time pruning. Yes you were doing it wrong! Click on "Classes" on the left hand menu and sign up before they fill up.
Before You Buy…
Make sure to look at the Pollination guide on top of the page. It only takes a minute to make sure you are choosing the right trees to cross pollinate so you get the most fruit production each year.
Also make sure the type of tree you buy will survive in your local climate! Please take a look at the USDA zone map to make sure the trees you want will survive in your area.
Plant Hardiness Maps for Minnesota and Wisconsin